Brussels, 5th of June 2023
The Organising Committee is very pleased to inform you that the Monde Selection's Annual Awards Ceremony will be back this year after 3 year of unfortunate absence due to sanitory reasons. The event will take place in Brussels on the 5th of June 2023.
Considered as the Apotheosis of the World Quality Selections, this exclusive celebration welcomes producers from all over the world to grant them their prestigious Awards and Trophies in front of their international pairs.
The official invitation containing the full program will be sent along with the results in early April 2023.
Book your room now
Monde Selection has negotiated a preferred room rate for its clients at the Steigenberger Wiltcher's hotel. If you wish to benefit from this rate, we invite you to use the following booking link or contact the hotel account manager:
Kevin DIODATI (Account Manager Luxury Hotels)
+32 2 542 48 87
If you book your trip through your local agency please ask them to inform the hotel you come for Monde Selection's event so you will be adequately assisted during your stay.
> Book now <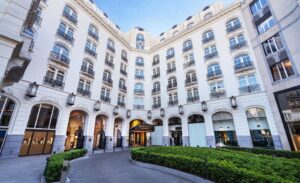 5th of June 2023
The Annual Awards Ceremony will take place at the prestigious Steigenberger Wiltcher's hotel, one of the most iconic place located in the city-center of Brussels. The ceremony will be followed by a Walking Dinner at the Hotel. Each participating company will receive a free invitation for 2 persons for the Ceremony and the Dinner.
6th of June 2023
On Tuesday June 6th, for participants who desire, Monde Selection will take you to some of the most exceptional places in Brussels. The participants of our sightseeing tour will have the opportunity to discover and enjoy private visits. This is also a unique opportunity to exchange useful information with other partners and Monde Selection's members.